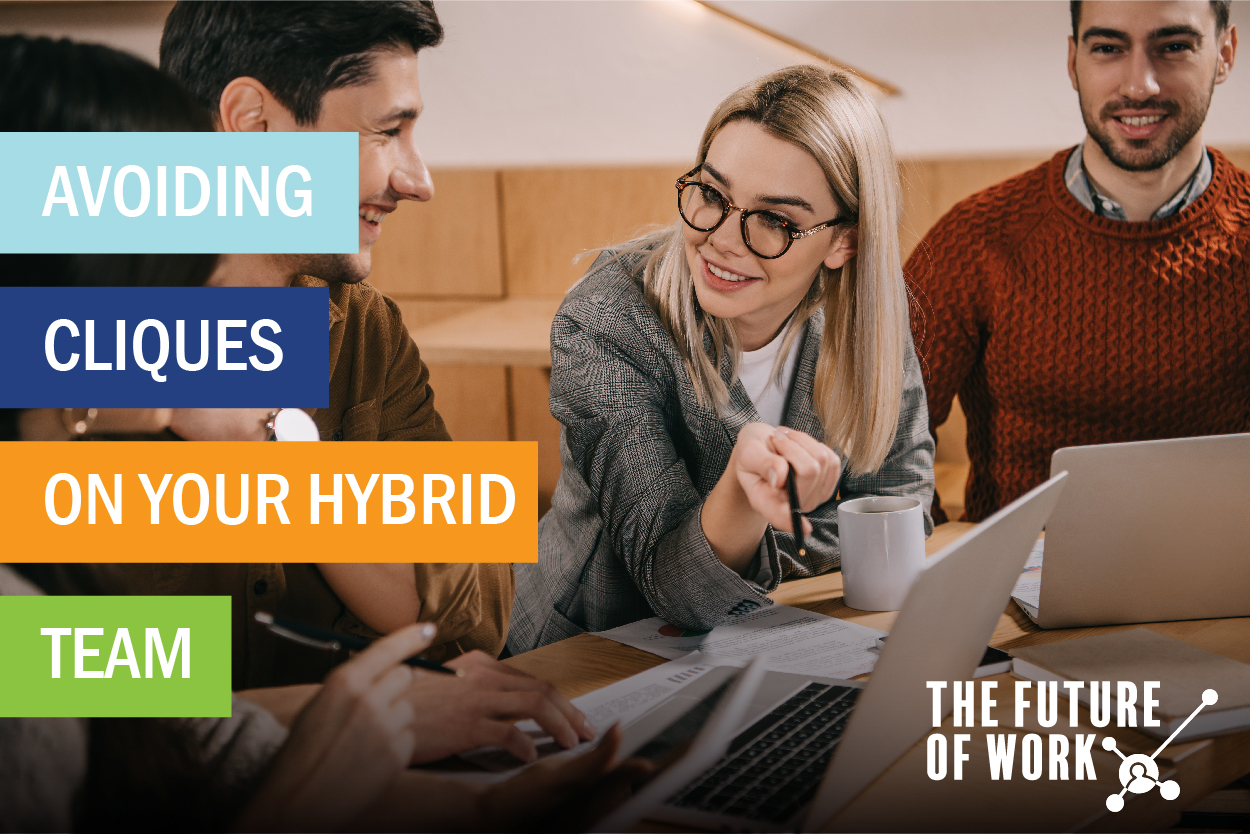 If you've become a leader in the last year or two, you've begun your career in the weirdest, most complex circumstances imaginable. There are a lot of reasons for this, but one of the main challenges is the increase in hybrid teams. It's enough of a challenge when all your people are in one location. When everyone is remote, there are similar but unique challenges. But when some people are in one location, others are somewhere else, and you may have team members in one day and out another, it reaches a higher level of complexity.
Here are just a couple of reasons these blended teams are more difficult:
It's easy to manage by "line of sight." We delegate tasks, offer feedback, and make ourselves more available to people we physically see. The visual signals give our brains all kinds of cues that are missing for those who are remote.

People tend to congregate and bond with those they see, thus your team might be split between the "home team" and everyone else. This can seriously impact collaboration.

Those in the office all the time, or that we see more often, will naturally have more influence on us than others, because we receive richer communication cues like body language, smiles and the time to have personal conversations. Be mindful of getting input from all team members.

"Equal access to the boss," isn't "the same access." Those who can look across the room and see when you're busy, or intercept you on the way to the coffee pot, will always have an easier time communicating with you than those who have to send Slack messages or leave voicemails. Consider setting time aside (and letting everyone know by sharing your calendar) when you are available and give priority to those who can't just grab your arm as you walk by.
The Future of Work LiveCast will talk about avoiding cliques on your team and so many other critical issues facing leaders today and in the not-too-distant future. Find out more and register for free.