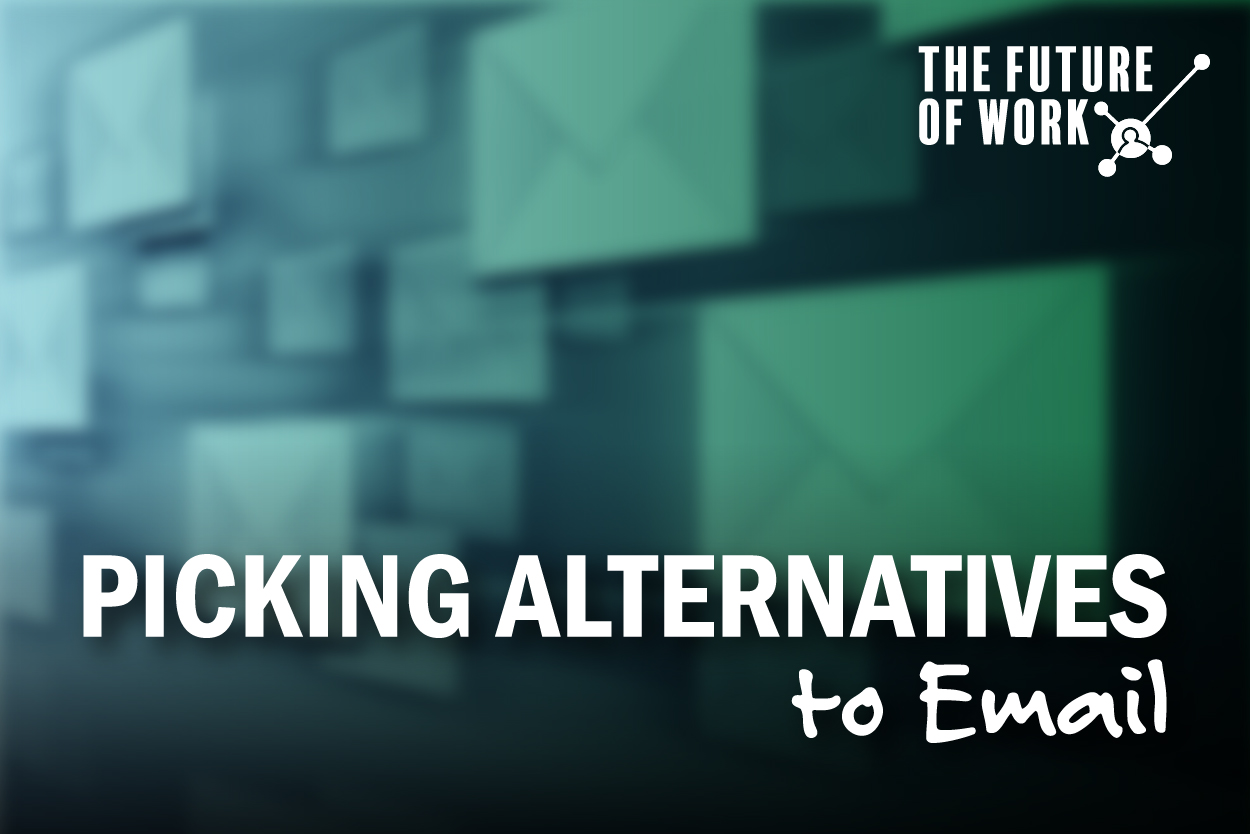 by Wayne Turmel
New leaders rely on the skills we had as teammates and the habits that made us successful. But what if there's one thing you did that wasn't as productive as you thought it was, and now is a great time to change? We're talking about the over use and abuse of email.
As team members, there's a pretty good chance we were "that person." You know, the one who would drop everything whenever a new email came in, took time from our own work to respond to a teammate, and often felt overwhelmed. 
As a leader, we've likely continued that practice. We know how hard it can be to keep up with so many emails. While there are plenty of other tools out there, it's faster and less trouble to reply to an email or answer a question on the fly than worry about if it's the right tool to use at the right time.
Have you (and as a result, your team) given thought to how you could work smarter, more efficiently, and get better results by NOT using email quite so often ?
The Remote Leadership Institute blog has more information on what you should do instead of over-relying on email. Check it out here.
ABOUT THE AUTHOR

Wayne Turmel
Co-Founder and Product Line Manager
Wayne Turmel is the co-founder and Product Line Manager for the Remote Leadership Institute. For twenty years he's been obsessed with helping managers communicate more effectively with their teams, bosses and customers. Wayne is the author of several books that demystify communicating through technology including Meet Like You Mean It – a Leader's Guide to Painless & Productive Virtual Meetings, 10 Steps to Successful Virtual Presentations and 6 Weeks to a Great Webinar. His work appears frequently in Management-Issues.com.
Wayne, along with Kevin Eikenberry, has co-authored the definitive book on leading remotely, The Long-Distance Leader: Rules for Remarkable Remote Leadership. Wayne and Kevin's follow-up book, The Long-Distance Teammate, offers a roadmap for success not just for leaders, but for everyone making the transition to working remotely.