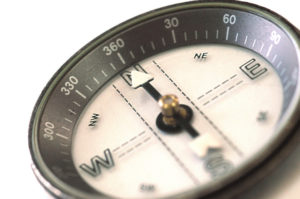 Values play a huge role in behavior and results; however, because values are personal, and not always clearly defined, the idea of values is often omitted from both leadership discussions and training sessions.
As a new leader, it's smart to think about your values and the role they play in how you lead, and hopefully, this article prompts you to do that. A quick note first: This article isn't meant to tell you what values to have, which are "best," or anything like that. Rather my intention is to emphasize the importance of allowing your values to guide you as you lead.
In order to do that, you need to clearly understood and define your values, so I highly recommend that you outline theme first. Once you fully understand them, you can let them guide your day-to-day activities. Here's why that is a smart idea:
Values help you make better decisions. As a leader you have many decisions to make, both those that impact only you and those that impact many others. Decisions, big or small, can be made faster, easier and with greater confidence when you start with your values, so always run your decisions against the schema of your values.
Values strengthen your ability to influence. When you communicate from your values, you connect to your passions. When you speak with passion, people are drawn to you and are more likely to hear your message, and you will be more persuasive and influential.
Values create clarity. Clarity helps you focus, be more productive and so much more. One of the quickest ways to gain clarity in your life is to fully understand what matters most to you and to hold on to that, especially during challenging times.
Values reduce stress. As a leader, reducing your stress is doubly important because your stress can rub off on employees. When you can make decisions faster and communication  easier, you experience less stress. Besides that, when you make decisions based on your values, you are less likely to doubt or regret them, and that alone eliminates a great deal of worry.
Values guide your actions. I saved this for last on purpose. It is one thing to know and understand your values. It is another thing to behave in accordance with them. This fact impacts all the ideas shared so far because when you understand and then act on your values, you gain all these benefits.
While having clear values helps define who you are, they can be so much more useful on a daily basis. Being clear on your values helps you be a more effective, productive and confident leader.
Photo Credit: www.freeimages.com/photo/compass-1-1420922