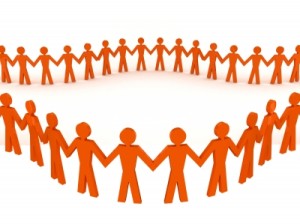 Imagine these disheartening scenarios: Your department just suffered a round of layoffs and you need to rebuild morale. Your organization just lost a large contract and your staff is feeling deflated. A popular employee just quit and you are left to inspire others not to do the same.
Those negative events and many others cause a boat load of managerial challenges.
Organizations with low morale experience low productivity, high turnover and high absenteeism. Some employees become so disgruntled that they display insubordination towards their leaders or bitterness towards coworkers.
Regardless of the destructive symptoms of low morale, there are promising cures. As leader, you stand in a position to guide employees to a better emotional place. Here's how:
Communicate. Work hard to develop better relationships with your employees. Make an effort to regularly walk around and chat with each employee to establish trust and develop good rapport. Ask employees how you can make their jobs easier. Hold informal, honest discussions to squelch rumors and speak frankly about the future.
Remain enthusiastic. Become a good role model for others by building up your self-confidence and speaking optimistically. Help employees lighten up by adding laughter to the workplace. Gain perspective and strengthen bonds by spending time with your team doing community service.
Boost employee satisfaction and motivation. Empower employees to make more decisions. Offer more autonomy and encourage creative thinking. Give employees a higher sense of security by investing in ways for them to improve their skills.
Celebrate. Reward employees who reach goals or exceed expectations. Try to establish several goals that will earn quick wins and boost confidence. Recognize both large and small accomplishments. Even simple gestures, such as short notes, personal voicemails and spontaneous snacks, make employees feel special and appreciated.
Moral of the story: It takes time. You must regain employees' trust in you, the organization and team, while showing them that you are all in it together. Don't expect overnight miracles. Work at it, and your team will be stronger as a result.
Photo Credit: Danilo Rizzuti at FreeDigitalPhotos.net