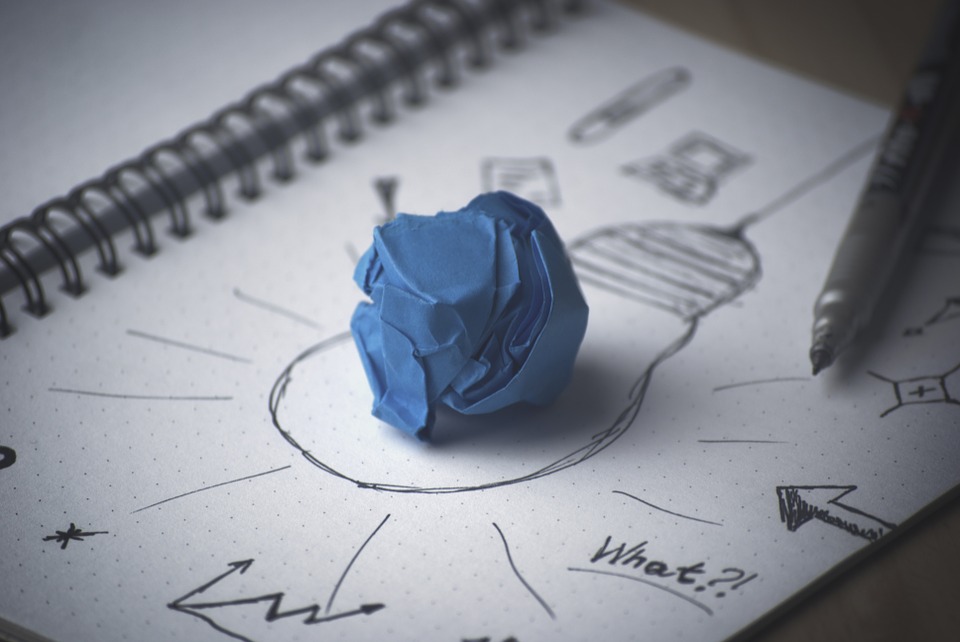 I love hearing people's ideas. I love outside-of-the-box thinking, and I regularly—my teammates might think too regularly—ask for people's input. So just to be clear, I want people to offer ideas.
That said, I'm less than excited when people send ideas—and nothing more. They don't offer any insight into how an idea will be executed. They don't consider obstacles. In some cases, they don't even contemplate the true benefits of an idea. They simply identify something they like, and they share it along with a note like "Hey, why aren't we doing this?" or "Love this. Can we do something similar?"
Sounds harmless enough, right? But what ends up happening is that those people put the burden back on me to develop the idea. I have to follow up to ask them to explain how the new idea helps us reach our goals or to offer a list of potential challenges we'll face. I often feel like I am shooting down ideas or being too cynical. So either I end up doing all the work for the other person or I'm crushing the idea before it has a chance to develop. Neither is ideal—and neither feels fair.
While we can't control the actions of all of our co-workers, we can improve how we submit ideas to others. We also can guide our employees to more thoroughly develop their own ideas before sharing them. A former boss introduced the following activity to me, and I follow the process whenever I want to bring a new idea to the table.
I suggest you complete it each time you want to present a new idea to your boss, co-workers or employees, and ask your employees to work through the process before they share an idea with you. Also, it's a great activity to use during team brainstorming sessions.
On a piece of paper, label four sections as follows. Then answer the questions.
Goals

 

How will the idea specifically aid my team/organization in reaching our high-priority goals?

 

 

Tools

 

What resources (materials, equipment, software) do we need to execute the idea?

People

 

Who (employees, vendors, contract workers, customers) will we need to execute the idea?

Obstacles

 

What challenges can we expect that may prevent us from successfully executing the idea?
The process allows you create a clear picture of what's involved to bring the idea to life. As you and your staff work through the process, you will flesh out the idea which makes it more likely that it will be successful. On the other hand, you may realize that the idea doesn't support your goals or that it's just not doable given your current priorities, so rather than force an idea that will ultimately fail, you can move on to more manageable and lucrative projects.
Want even more in-depth training on how to effectively navigate tricky management issues? Now you can benefit from Bud to Boss training, without traveling. Broken down into six 2-hour sessions – one per week for six weeks – Bud to Boss Remote is delivered via GoToWebinar and is a live and interactive training opportunity. You get all the great advice, without leaving your desk. The next session starts in August, so sign up today!