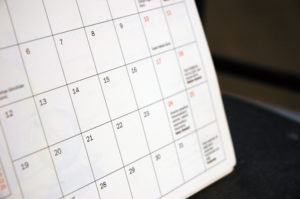 It is November 25. There are 37 days left in 2016. However, it seems that once Thanksgiving arrives, many people act as if the year is over. You know, there is the shopping, the parties, and the events. Many people have days off for the holidays, and others use up their remaining vacation time before they lose it.Even when we are at work on days like today, Christmas Eve and New Year's Eve, not much gets done. It's easy to slip into auto-pilot and do the bare minimum. However, remember that there are still 37 days left in the year. That means that there is still time for you to:
Reach a goal you set for the year.
Stand out from your competitors because you are still hustling during this season.
Set yourself up for a fabulous 2016.
And more.
Beyond that, the end of the year is the perfect time to exert your leadership influence. You can share this idea with your team, and create an expectation and urgency around finishing the year strong. You can help your employees build different habits that generate better results.
It is a great time for coaching and mentoring, so use the last few weeks of the year to focus on the development of your team and on your own leadership development. Don't throw in the towel on 2016 just yet. Set the example and guide your team to finish the year strong and build momentum for the New Year.
Photo Credit: http://www.freeimages.com/photo/calendar-1568148