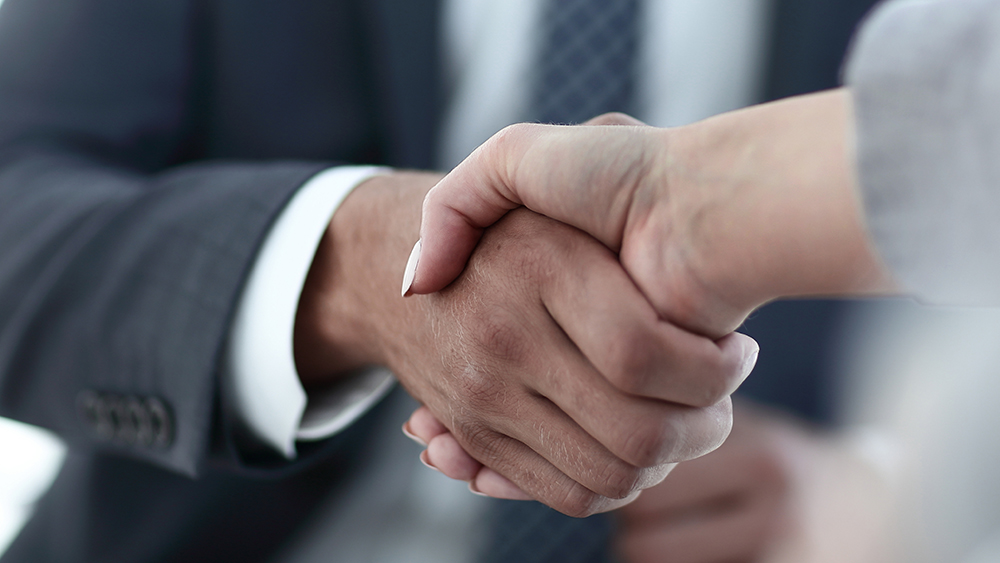 Guest article by Janet Foutty
When I began my career at Deloitte three decades ago, I didn't have a 30-year plan. I didn't even have a 3-year plan! As an idealistic and energetic, yet indecisive, business school graduate, I tried consulting to discover what I liked and what I was good at. After 30 years in professional services, what ultimately guided my journey within the same organization was repeatedly asking myself three questions: 1) Am I doing interesting things with interesting people? 2) Am I making an impact? 3) Am I valued for the impact I am having?
As I've moved in my career from senior consultant to CEO and Executive Chair of the Board, I know being in a leadership position can be overwhelming, especially at first.
The practices that have helped make me an impactful leader throughout my career include cultivating courage, inspiring a vision, and investing in my best self.
Cultivating Courage: Looking Fear in the Face
It takes courage to rise to positions of greater responsibility, risk, and reward—and even more courage to thrive there. But courage isn't something you either have or don't. It's something you build every time you choose to act despite risk of embarrassment, judgement, or failure. Something especially important early in your career.
In today's uncertain world, there's no shortage of challenges we've never faced, of things we think we cannot do. The upside is that there are more opportunities than ever for rising leaders to cultivate the courage they need as individuals, and on behalf of their organizations and teams.
As leaders (and as human beings :)), we sometimes have to tell people things they may not want to hear. This can be done in an authentic and thoughtful way that encourages our teams to do the things that scare them—and accept that sometimes, achieving success means making mistakes along the way.
The decisions and endeavors that make us the most uncomfortable will often provide the greatest value down the road—sparking growth, innovation, and transformation. By seeing every opportunity as one to cultivate courage, you will grow as a leader, inspire your teams, and maximize your impact.
Envisioning a Bolder Future: Defining, Collaborating, and Ambitiously Inspiring
Throughout your leadership journey, you will be charged with ensuring that chaos in the environment doesn't create chaos in your organizations. In this environment, organizations look to leaders to set a bold vision for the future—and help teams chart a clear, steady path through complexity and change.
At the start of my career, I often assumed the leaders I admired woke up with brilliant ideas, that they arrived at meetings with all the answers. And sure, there have been moments throughout my career where I have experienced striking "lightbulb ideas"—moments of creativity and strategy that have propelled our organization forward.
But my experience has shown that "the perfect vision" is rarely a top-down declaration or a one-person directive. Instead, bold vision is a collaborative effort—the result of listening to those around you, noticing opportunities for change, and bringing others on board.
In other words, it can come from your own ideas, complemented by recognizing and inspiring vision in the people you work with—and building on great ideas. Bold vision helps teams find clarity amidst complexity, remember their purpose during moments of doubt, and achieve extraordinary things together.
Investing in Your Best Self: Discovering who you are as a Leader
We often have the mindset that if you're not actively "working", you're wasting time. To be clear: Time spent reflecting is not time wasted. Spending the time to discover your authentic self and who you are as a leader is so important for success. Time for self-reflection is also important to give you the confidence and courage to then lead from your authentic self.
This idea of investing in your best self is ultimately about identifying what's important to you and the contributions you want to make. Purpose isn't about plotting your career trajectory; it's about the impact you want to make and what you see as your highest calling.
And by practicing your best self, you are able to manage your energy and self-care, break the cycle of "not good enough," cultivate personal and professional boundaries, and return to this best self with intention when you get knocked off balance.
Summary
Taking on a leadership position is a big shift and an exciting time. At the end of the day, leading is SO MUCH about relationship-building. A practice I've built over the years has been to spend enough quality time with everyone on my team to understand what matters to them, what they need to perform at their best, where they are in their journey and how this experience will help them get to the next phase of it.
About the Author
Janet Foutty is the executive chair of the board of Deloitte US. She previously served as chair and CEO of Deloitte Consulting LLP. She is a co-author of the bestselling book, Arrive and Thrive: 7 Impactful Practices for Women Navigating Leadership.