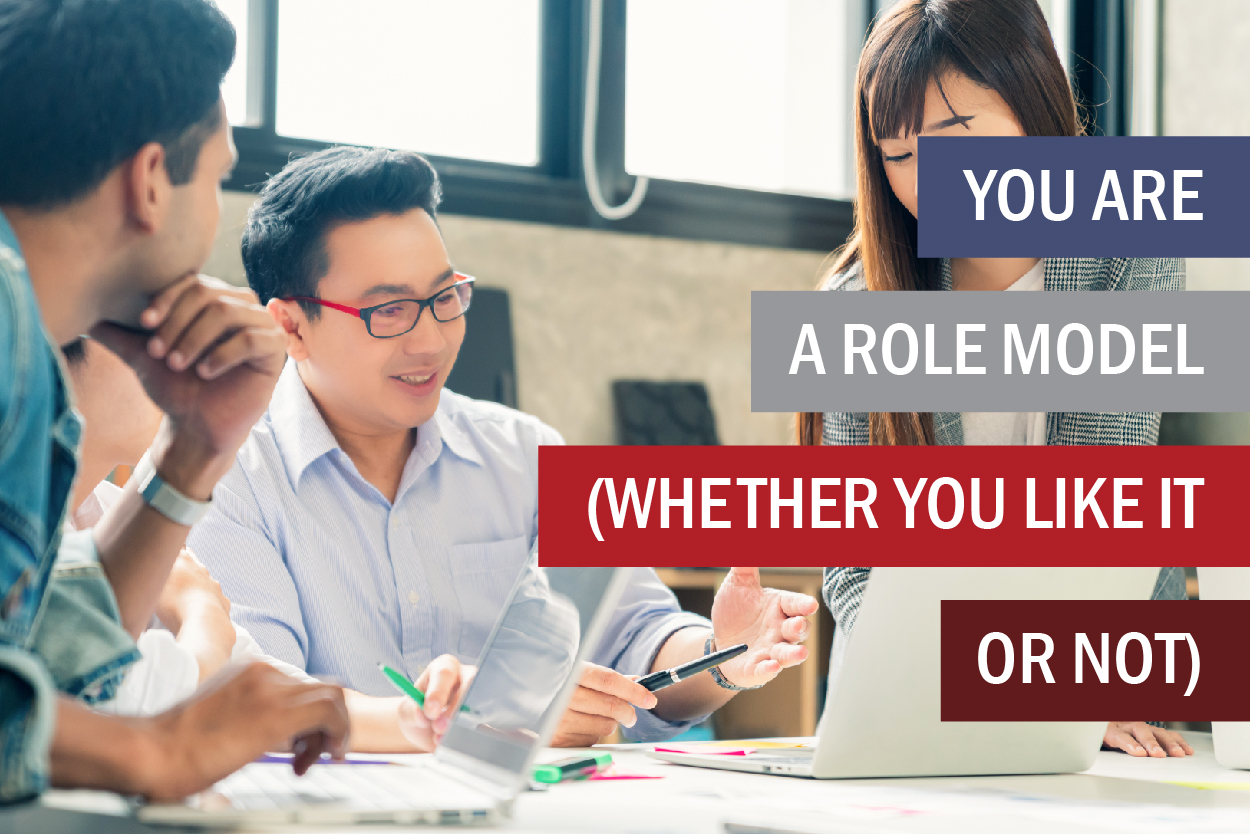 By Kevin Eikenberry
You've got questions, and we've got answers. Hi, I'm Kevin Eikenberry answering the questions that new leaders ask us. Actually, it's our goal to help all leaders be more confident, successful, and productive. And we do that by answering questions, including this one. Am I a role model? Are you ready? Let's get started.
The more general version of the question I asked a second ago is, are leaders role models? Well, you know, oftentimes when I'm with a group of leaders, virtually or in person, I'll ask them to think of a great leader that they have experienced or that they know. And make a list of qualities that make them really good. And when I ask people to share their ideas, their criteria for a great leader, always– and that's a long time, but every time someone will say great leaders are role models. To which I will say every leader is a role model. Not just the good ones, but all of them. Why? Because they are watching. That's our team members. They're watching us. They're not just listening to our words. They're watching our actions. They're paying attention to the way we do things.
When we do things, how we do things, our attitude and everything else. They are paying attention to us. Right? And so what that means is that every day, all day long, you are teaching them how to work with you. So whatever we're doing, they're saying, well, this is what I've got to do to work with them. They're teaching. We're teaching them how to work with us, for sure.
So here's a question. If you're having challenges with your team, like here's an example. If me and my team is always negative, why do I have such a negative team? Or my team never listens to each other? We could go on. Right. If you're having a challenge that frustrates you about the team, individuals on the team with some sort of regularity.
My question to you would be, when is the last time you looked in the mirror? In other words, check your mirror. If all of your team is generally negative, maybe they're following your lead. If they're not listening to each other, maybe you're not doing a great job of listening to them. In other words, we are a role model.
They are paying attention to us. So if we're not getting the kind of results we want in some general ways, we need to look at ourselves. All right. Because, again, you are a role model. The question isn't whether great leaders are role models. The question is, as a role model yourself, are you modeling what you want them to replicate? Are you modeling what you want them to replicate?
Let me close with today's tweet. As a leader, you are a role model. Are you modeling what you want them to replicate?
Hey, I hope you enjoyed this video. If you have a question that you'd like me to respond to, you can send your question to info@BudtoBoss.com, or put it in the comments, whether you're watching this on YouTube or on the Bud to Boss blog.
Now, if you're on YouTube, you can hit that subscribe button so you can get all future episodes and you might want to go over to BudtoBoss.com for all other sorts of free resources, far more than just video. And last thing we have, if you like to learn through video, we have a whole series of what we call Remarkable Masterclasses, helping leaders with a variety of skills and behaviors to help them be more effective.
You can learn more about those by going to RemarkableMasterclass.com.