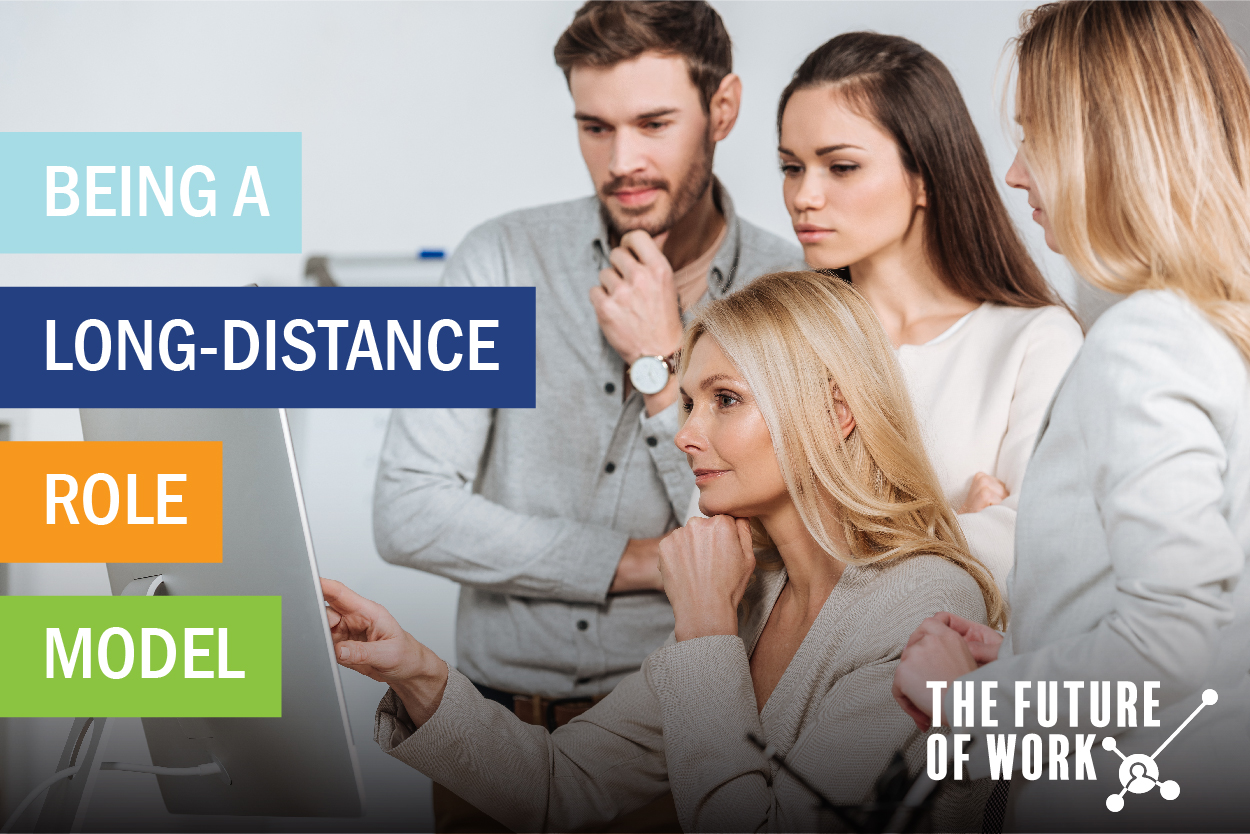 by Kevin Eikenberry
As a new or front-line leader, you might think about what it means to be a role model leader. If so, you are thinking about something very important.  Many people will say they want to be a role model as a leader, but the fact is that once you are in the role, people are immediately watching what you are modeling. The question isn't how to role model – the question is how do I do it better?
This article is specifically meant to give you some ideas for doing it at a distance.  If your team is there with you on the shop floor, in the warehouse, or in the kitchen, they see what you do and how you are doing it.  But if your people are working from home (some or all the time) or are on the road away from you, how can you effectively role model then?
I recently wrote a longer article about this topic on our Remote Leadership Institute blog and I encourage you to read it.  But as a new supervisor here are three specific tips for being a role model leader at a distance or on a remote or hybrid team.
Have regular check-ins with each team member.

  When people can't see you, they want to know you are thinking about them.  Schedule regular 1:1's to discuss their work progress, but also to interact with them beyond work.  When people know you care about them, they will be more comfortable and more likely to create similar conversations with their teammates.  Scheduling and leading these meetings in a way that focuses on them is one way to show you care.

Be prepared for team meetings.

How many meetings you have will depend on the nature of your work and team culture.  Whatever the rhythm of meetings, make sure you are prepared for each one.  This is one time you are seen and so how you prepare will impact how successful and interactive your meetings will be.  This time is critical to you being a successful role model leader.

Think about when you send emails.

  You might find yourself catching up on emails in the evening or on the weekend.  If you want your team to have a healthy work/life balance you can't be sending them emails at all times of the day or night.  Even if you have told them to reply during business hours, they are likely reading and thinking about your emails when they arrive.  Either don't do email off hours yourself or use a delay delivery option (most all email systems have this) so you aren't modeling the wrong behavior and sending an unintended message to your team.
There are more examples, but these are three specific and actionable steps that you can take starting today to becoming the role model leader you want to be – even if your team works remotely from you.
If you are looking for more tips on how to lead in the future of work, join us for our free Livecast on September 30th, where we will unpack the latest thinking, latest strategies and help you navigate the future of work with more confidence and success. When you register you can also join the weekly Future of Work Newsletter.  Doing both is one of the best things you can do to become a successful leader I the new world of work.