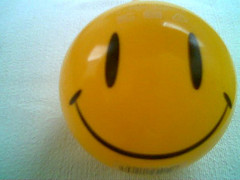 Customer Service Week is October 7-11. What do you have planned?
Customer service is something that you can celebrate—and improve—year-round. But here are a couple of ways to honor your customer service representatives right now: 
Treat them to a sweet. Saying "Thank you" doesn't need to be lavish or expensive. Grab a large bag of candy from the drug store, put it in a bowl in the break room and include a note that says "A big thanks to all my customer service reps!" Even better: Put a second bowl of candy out for customers, such as at the checkout counter. Post a sign that says "Help us celebrate Customer Service Week! Enjoy a piece of candy, and make sure to thank your 'sweet' customer service representative for all they do!" Your reps will appreciate receiving thanks from both their boss and their customers. 
Remind them of their importance. Individuals in positions of power but with low social status (Example: the stereotypical disgruntled DMV worker) are more likely to demean others, according to one study. Certainly not all customer service positions fit into this mold, but it never hurts to bolster your employees' sense of dignity. Make a point to tell your reps how much you appreciate them and how important they are to your organization.  Share positive customer feedback and sales data. The more valued your reps feel, the better service they'll pass on to your customers.
What things do you have planned for your service reps next week?
[Photo credit: www.flickr.com/photos/israel-avila.]