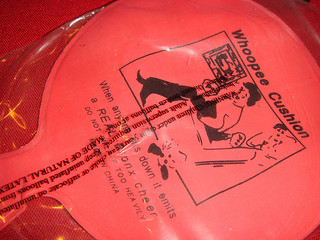 This is a guest post by Catherine Welborn, writer and editor.
Here is a bit of advice for those of you supervising younger employees. Throughout college I worked at a popular clothing retailer. The chain catered to the high school/college demographic, and all of us employees were in that same age range. Management had a great deal of turnover, so when I remember this job, I think of it in three phases. In the first phase, I worked so few hours I don't think I can comment on the management. In the second when I started to take on more shifts, I had some pretty unexceptional managers. And in the last phase, I finally worked for a more impressive group. Today I'm going to focus on that middle set, the ones you don't want to emulate.
Like many who supervise young employees, these managers were overly concerned with appearing "cool" in front of their staff. They didn't encourage us to embrace the brand, nor did they seem to care much about it themselves. I never once heard any of them mention a sales goal. (It wasn't until that third phase of managers that I even discovered our store had sales goals!) And they constantly joked openly about their own exploits and our customers.
The jokes—often overly personal or, when regarding customers, racist—created an uncomfortable work environment for employees like me. And customers overheard or employees reported them, it would have created an uproar of bad PR.
When I read Stephen Greenspan's article "Foolish Humor: How the impulse to be funny can kill a career" on PsychologyToday.com, I immediately thought of those managers—and how much more respect I would have had for them had they not made such tactless jokes.
Greenspan's article, by the way, is a valuable cautionary tale for all leaders. but it is especially appropriate for those managers of young employees, for whom professionalism might not seem as important.
Have you ever witnessed a bad joke tarnish or curtail a person's career? Tell us about it in the comment section.
Photo credit: www.flickr.com/photos/teflon.