In my last blog I shared with you a true story of two employees in conflict and the actual intervention made by their supervisor.  In a nutshell, that intervention consisted of the supervisor bringing the two employees together and saying to them, "Okay ladies, go kick and scratch each other's eyes out and get this over with."
First, I want to thank all of you who submitted your opinions and suggestions about this situation.  I'll incorporate your thoughts with mine below.
Second, here is the obvious and not-so-obvious assessment:
The individual most responsible for the debacle is the supervisor (C).  She is the one who is responsible for creating the work environment in her department.  Unfortunately, this environment consists of miscommunication, distrust, gossip, and a complete lack of teamwork.  Granted there are exceptions to this (i.e., employee (A)), but in general we have a dysfunctional department.  In addition, the supervisor also lacks diplomacy and intervention skills.
This one might surprise you a bit.  The next individual responsible for this debacle is the supervisor's supervisor.  I can guarantee you that this person is completely disconnected to what is happening in the department, let alone what the supervisor (their direct report) is doing.
Next on the chopping block is employee (B).  Her decision to shut off communication from employee (A) is, in my opinion, a job performance issue.
The remaining coworkers in the department have also enabled this problem by taking sides, gossiping, and not getting involved.
The fact that this conflict went on for over three weeks before being addressed is also a problem.  What's more, it has gotten worse and still exists.
I wrote an article (Organizational Conflict) that identifies four critical components that determine if you have a functional or dysfunctional work environment.  It will also reveal the problem in this case. Much of what is in that article reinforces the points made above. That article is available on my website. 
The more appropriate intervention would have been to frame the conversation between the two employees like this:
"Both of you are valuable employees and your working relationship with each other is critical to the success of this department.  With that said, I know there is some tension and miscommunication going on right now between you and I'd like to help you resolve this so that we can get back to the productive relationship that you two stand for.  Are you willing to do this with me?"
Do you see the difference between setting up the conversation this way versus, "Okay ladies, go ahead, kick and scratch each other's eyes out and get this over with"?  Framing a sensitive conversation may only be step 1 in the process but it is a critical step just the same.
I could go on but I'm running out of room.  Until next time.
-Geese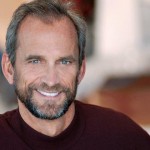 Greg Giesen is an speaker, facilitator, management coach, talk radio show host and author of Mondays At 3: A Story for Managers Learning to Lead. Mondays at 3 is an excellent companion to From Bud to Boss. The book is a business parable about a new supervisor's transition to leadership.

Greg can be reached at ggiesen@leadingfromwithin.net or through his website, www.leadingfromwithin.net.
You can also follow Greg on Twitter.