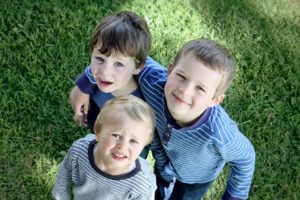 What makes a great leader? Think about it. Your opinion may vary widely from the next person's. Certainly, great leaders come in all different shapes and sizes. They use different approaches and strategies. Some lead with an iron fist. Others inspire with their words. Regardless how they do it, they motivate, inspire and influence people to meet their full potential, to go the extra mile, and to truly care about what they're doing.
This one is a bit trickier: How do you know if YOU are a truly great leader?
Leadership expert Bill Stainton says the answer to the following question will tell you one way or another: Would your employees hold you up as a role model for their own children?
The test doesn't work if you aren't totally honest with yourself because what you have to ask (and admit to) yourself is: Would my employees want their children to:
Treat others the way I treat people?
Communicate the way I do?
Have my same work ethic?
Follow my lead when it comes to being honest, fair, and ethical?
Act like I do when things aren't going my way?
Grow up to be just like me?
If you feel like that's asking too much from you, as a new manager, you likely aren't asking enough of yourself. Your biggest responsibility is to be an example, says Stainton. "To be the kind of leader (the kind of person) who others point to and say, 'I'd like to be like that. I'd like my children to grow up to be like that,'" he adds.
It can't just be about meeting goals and deadlines and keeping "people in order." It can't just be about making your own boss happy. You have to be invested in your employees, and you have to want to be the best possible leader you can be because your actions and your behavior impact them.
What if you don't feel like you are a role model? Luckily you can change and grow. Take it one step at a time. However, if you want to jumpstart your transformation, attend one of our Bud to Boss classroom training sessions, live online sessions, or e-learning programs!
You'll learn how to be a respected, confident, competent leader who people look up to.