Bud to Boss and The Kevin Eikenberry Group offer an assortment of leadership development and management training programs and tools. You can view the complete list of offerings here or check out some of our best sellers below.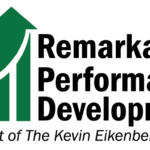 Remarkable Performance Development Toolkit
$379
Reinvigorate your current performance review process with this digital toolkit.
Writing and Managing Email
$149
Learn how to be more productive and successful in your written and electronic communications with these downloadable video modules.