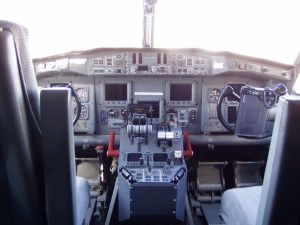 By Jaimy Ford, business writer and editor
As a new leader, it's easy to slip into a routine and stick to it. After all, why should you change what appears to be working? However, if you simply adapt a previous leader's style or you rely on trusted approaches that come easy to you, you run the risk of slipping into autopilot. When that happens, creativity and innovation suffer.  
Mona Patel, founder and CEO of the New York City firm Motivate Design and author of Reframe: Shift the Way You Work, Innovate and Think believes that there is a better way. She offers this exercise to help you switch off your autopilot work mentality so that you can become more creative and innovative— and bring out the creativity in your team: 
Ask "What if?" if you are stuck. Are you treading water? What are your work goals that you haven't yet reached? Can you imagine a new way of achieving those goals? If you answer "I can't," it's time to reframe how you think. "I can't" sets you up for failure; however, asking the question "What if?" is the first step toward breaking out of your routine.  
Involve your team. Regularly schedule ideation meetings. During the first three minutes, ask everyone to silently write down as many "What if" ideas as possible regarding a problem the team is facing or goals you have yet to reach. Encourage them to be risky, think outside the box and push the boundaries. That's how you will move beyond the status quo to come up with game-changing ideas. At the end of the warm-up, talk about the ideas.
Respond positively to ideas. Patel recommends establishing agreed-upon responses that the entire team uses. For example, she recommends, saying "Plus one" to mean that you have written down a similar idea to one that is being shared. That will save time because you learn which people support the same ideas, without needing to repeat them. Use "Plus love" to express that you wish you came up with the idea. Doing so encourages others to continue to share ground-breaking ideas. Use "I'm good" as a more positive way of saying "I don't have anything else to offer."
Pare your list of ideas. You may have 50 ideas, all of which you'll want to whittle down to a few workable ideas. Dig deep to find those ideas that will make the biggest impact on business. Ask yourself and the team questions like "How much do you love an idea?" "Does it solve a real need?" "Will the idea save money? Is it feasible?"  Figure out how easy or difficult an idea would be to execute, and determine if the effort and money will be worth the outcome.  
Mona Patel is the CEO and Founder of Motivate Design, a user-centered design agency based in New York City that helps Fortune 500 clients. 
Photo Credit: http://www.freeimages.com/photo/canadair-9-1518067