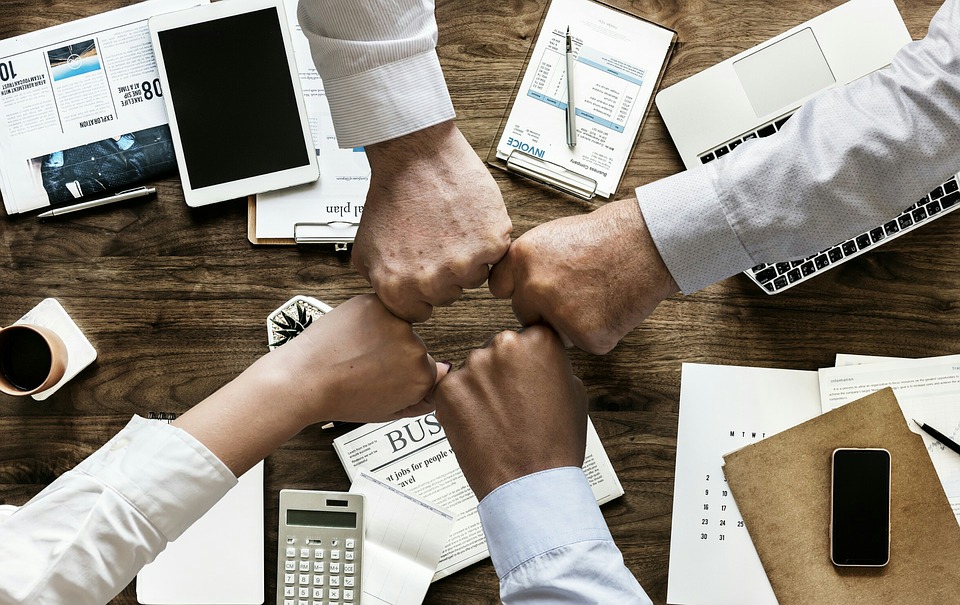 I'm a huge fan of home improvement shows. One of my guilty pleasures is waking up early on a Saturday (when I don't have soccer mom duties), and catching up on the shows I missed that week while sipping a cup of hot coffee.
My favorite show of the moment is HGTV's Home Town. If you like this type of show and haven't already, check it out. The married hosts, Ben and Erin Napier, are truly dedicated to the art of restoring homes, and it's inspiring to see them do so much on what often seems like an impossibly small budget.
But I digress. Let me get to the leadership gem from the recent "Southern Italianate Charm" episode from Season 2. The couple is deep into the restoration of a historical home when their contractor indicates he has something to tell them. They immediately know it's "bad news" and call it such. His response is to call it a "solutions opportunity." They loved the phrase, as do I.
As a long-time writer of business communication training tools and resources, I've read so many experts' take on how leaders should present bad news or unpopular decisions to their employees.
There are those who believe you should "rip off the Band-Aid." Just tell it like it is. While I am all for directness, that approach often leaves teams reeling. They become worried or angry, and productivity almost always takes a dive. I once worked for a CEO who took this no-nonsense approach. He'd paint a picture of doom-and-gloom and toss out ultimatums. You should have seen how dejected and discouraged people looked as they fled his meetings. Some immediately went to their desks to search for jobs or update their resumes. Others just sat there wasting time. After all, what was the point if everything looked so bleak?
Other experts believe in the "keep it positive" approach, and I do too. I think a positive attitude makes most situations better. However, too many leaders fail when it comes to this approach. They focus only on the positives, skirt around the negatives, and sugarcoat everything. Or they keep employees on a need-to-know basis, in hopes of protecting them from the ugly stuff.
This one doesn't work either. Bad news is bad news. It's going to affect people in a bad way. Ignoring or hiding that only breeds distrust. People will still worry. Many will still start thinking about (and taking the next steps) to leave your organization. Worse, your employees may stop trusting you altogether.
So what's the perfect way to break bad news? I don't know that there is a "perfect" way. Much of it depends on what your team can handle, what it's already been through, and certainly, how bad the bad news actually happens to be.
That said, a balance of direct and positive will typically work. That is, paint a clear picture of the situation you are facing, but also be optimistic about where you go from here. It won't hurt to do the following either:
Watch your language. Just like the carpenter on Home Town changed the conversation with a simple turn of phrase, you can too. You don't want to sugarcoat the situation, but you can avoid phrases such as "I have bad news," "We have a problem," or "A problem has occurred."
Skip the personal dramatics. No one wants to hear how "devastated" you are. No one wants to listen to you talk about "how hard the decision was" for you, or "how much you wish things could be different." This isn't about you. It's about relaying an important message to your team and gaining their support for moving forward.
Focus on the opportunity. Most problems do offer a silver lining. For example, they offer you opportunities to rework procedures, improve customer service or make workflows more efficient. Be honest about the situation, but do talk about how it grants you an opportunity to improve things going forward.
Don't let people wallow. I strongly encourage you to let your people vent. Ask them to share their unfiltered concerns, even when you can't do anything about them. Simply letting people put those feelings out in the open helps them to move on. While it may be hard on you, especially if you made the decision that they find so unpopular, let them dish it out. That said, don't let the anger, resentment and worry linger. Give them a set amount of time to vent, and then focus them on moving forward. Most important, don't let them keep revisiting the negative issues or waste time griping.
It's all about accepting the situation and taking a step forward.
The worst news I ever delivered was announcing layoffs very early in my leadership career. I had made the decision of whom to let go and whom to keep, and I made my decisions for the good of the team, but it was brutal. In fact, it was as tough to announce to the rest of the team we were letting people go as it was to tell the people we were laying off they no longer had jobs. I know I didn't nail it perfectly then. I hope this advice will make it easier on you if and when you're faced with similar circumstances.
What's the worst news you ever shared with your employees? Tell us in the comments section.