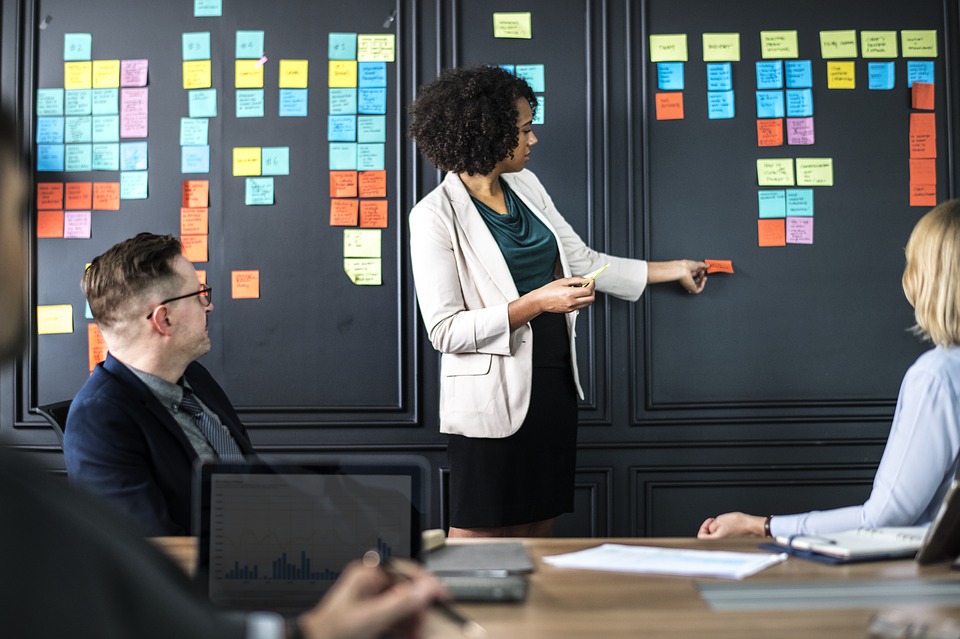 If, as a new leader, you're feeling nervous, overwhelmed and out of your element, you may need to "fake it until you make it." In other words, you may need to pretend you're confident until you actually feel that way. But how do you go about doing that?
It's not about strutting around like a peacock or proving to your employees that you have all the authority and power. In most cases, those actions make you look weak.
Instead, take these steps to build and reveal your confidence when you communicate.
Be better prepared
When you go into a communication situation with someone, are you prepared? I know some communication is spontaneous, but most of the conversations you have at work aren't. Think beyond presentations. I am talking about  meetings, coaching sessions and phone calls, where you might be less inclined to prepare your talking points.
Before situations like those occur, identify what you want to accomplish and learn during that interaction, and write it down. Think about your audience and what they may want from you in this situation. When you have planned for the conversation, you will begin more confidently, with less fumbling and stumbling. That will ensure a better outcome.
Pause (and breathe)
When people never slow down or take a break when they speak, don't they seem, at least a little bit, nervous? Perhaps it is just your natural rate of speech, but the perception is you are just trying to get through the discussion as fast as possible, to get it over with.
Slow down a bit. Take a breath. Pause. You will seem more composed, serious and thoughtful. Don't overdo it though. You don't want to seem dramatic.
Make eye contact
Think about it: Who do you trust more? The person who looks you in the eye or the one who avoids your gaze? When you make eye contact, you appear more honest and sure of yourself.
Ask questions
When you ask people's opinions, acknowledge them, and especially when you agree with them, trust between the two of you develops. Even if trust at the start of a conversation is at very low levels, as you consistently and authentically involve people in the process, you build a comfort level with one another. The more people trust you and vice versa, the more confident you will feel as you lead them.
Take training
The more you know about how to lead, the more confident you will be. Join us for one of our upcoming Bud to Boss workshops and learn the skills you need to be an exceptional leader. Register for an event near you!