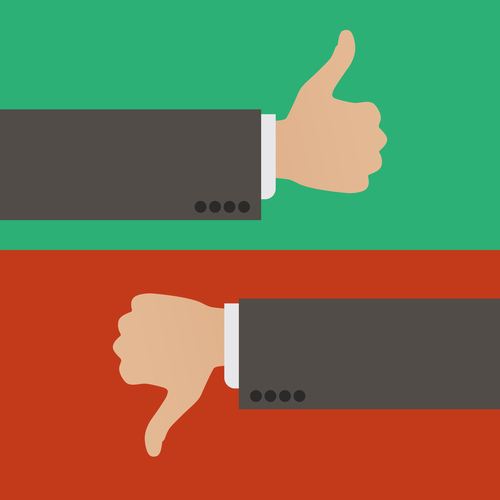 In a previous post, I offered five tips for giving feedback in a non-threatening way. While those tips are good in general and will help you in any coaching conversation, there is a specific situation that calls for some extra care – coaching and offering performance feedback to friends who now report to you.
There are a number of ways that this particular coaching conversation can go badly. They might…
Think that you now think you're better than them
Assume that you will "go easy on them" because you are friends
React with surprise if you have corrective comments
Not take you seriously because they know your history
Respond with jealousy due to your new role with the organization
They might do one, some, all, or none of the above. That's the fun of working with people. You can predict patterns of behavior for groups of people, but you can't always predict the responses of a given individual.
You know your friends and their likely response to any coaching you might offer as their supervisor. You know their likely response, but you don't know their specific response until you see it. Your relationship could be really strong, trusting, and respectful, and they will willingly accept your new role and how it impacts your relationship with them. Or, your relationship could be based solely on the fact that you used to be co-workers, and they might take your coaching badly.
In addition to the five coaching tips I offered in my previous post, here are two things to consider that will improve the odds that they will accept your coaching without getting irritated or offended…
Set the stage
When you became the supervisor, your relationships with your friends changed. Whether you like to believe it or not, your relationship with your friends is not what it was before you became their supervisor. You now have "the stick." Whether you use it or not, it's there. Whether you talk about it or not, it's there. You now have a power mismatch between you and your friends.
You are no longer on an equal playing field. They know it, and you know it. Don't pretend you are on the same level, and take nothing for granted. Do not assume that they know your expectations or that you know theirs.
My suggestion is that you have a conversation about the changes to your relationship before you attempt to coach them on their performance. In other words, set the stage for a successful coaching conversation. Talk with them about what has changed in your relationship. Discuss how your expectations and theirs are affected by your new role. Talk about communication preferences, work expectations, and goal setting.
If you will invest the time to have a conversation about the new dynamic in your relationship before you have any coaching conversations, you will improve the odds of having successful coaching conversations when the time comes to have them.
Stay out of the past
When you have known someone for a while, you know things about them. You probably know what they do well and what they don't do well. You know what excites them and what frustrates them. You know what they have said about the company and former bosses. You know a lot about the past.
Remember that leadership is about the future.
It's tempting to bring up past conversations, past decisions, and past actions when you are coaching your friends. Don't do it. Keep your conversations future focused and headed in a positive direction. Resist the temptation to decide that you already know what they think or how they feel. Be willing to ask them for their perspective and listen to it as if you have never heard it before. Talk about what you want to see in the future, how to improve the current situation, and what can be done to make things better.
Stay out of the past and focus on the future.
Add these two tips to the five I offered before and give your relationship some time to adjust to the new dynamics. If you'll do these things, you just might avoid the negative turn that coaching conversations can take with your friends.
---
In Bud to Boss, we spend an entire session focused entirely on coaching and giving feedback – it's that important to our success as leaders! Read more about the agenda and the workshop.