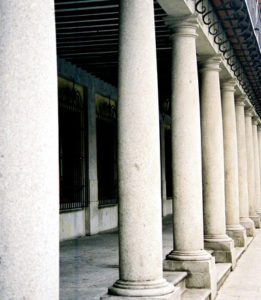 As a leader, coaching is one of your most important duties. It's how you will help employees correct negative behaviors and enhance positive ones. It is how you will train new employees to take on their new positions. It is how you will guide two employees to work through a conflict. And the list goes on.
While coaching, in general, is important, how you coach can mean the difference between success and failure, between helping employees grow and alienating them.
While certainly you can find examples of coaches who use a stern, no-nonsense (some might even say harsh) approach and it worked, I believe if you asked 10 people on the street to describe the best coaches they've had, most would talk about how supportive a coach was, especially when they were struggling. 
Be the type of supportive coach that brings out the best in your employees by doing the following:
Collaborate. You cannot do everyone's work for them. You must delegate and empower others to do their jobs on their own. Yet, you must create a sense of shared ownership. You need to see yourself (and the team needs to see you) as a part of the team. When you are a team player, others will feel supported in their actions.
Lend a hand. My earliest and best experience with this concept is thanks to my father. Growing up on a commercial hog farm meant that there were always some (very) unpleasant jobs to be done. On many occasions, I remember being given those jobs while Dad was away at a meeting or tending to other farm-related business. In most every case, if he returned while I was still doing the dreaded task, he changed his clothes and picked up a pitchfork or shovel. Find out what you can do to help, especially when the timeline is short and the work is long.
Empathize. One of the most important things you can ever do is let people know you understand how they are feeling. You may not agree with their perspective, and you may think they are to blame for a bad situation, but you can at least put yourself in their shoes and acknowledge their feelings.
Recognize employees' goals and interests. People are more than their on-the job performance. When you know something about people's strengths, interests and long-term objectives, you can often help them reach those objectives and support their interests. This isn't about giving people complete freedom to do whatever they want on the job. To the contrary, you will be helping them to succeed in their current job, while also encouraging them to work toward their personal and professional goals.
Listen. One of the most supportive things you can do (for anyone) is to really listen. This is even truer when you are in any position of power. When people are talking, stop what you are doing. Remove the distractions. Be quiet, and listen. When you listen, you show that you value their feelings and opinions. When you listen, you are communicating that you care. Most people report that they are rarely truly listened to, so when someone takes the time to actively listen to them, it means something.
Provide feedback. Tell people more often what they do well and what they are doing right. People don't hear that type of feedback often enough. Yet, almost everyone I know has a story about a specific piece of positive feedback they received some time ago that stuck with them. Positive feedback is tremendously powerful.
Creat

e positive exchanges.

 Make it your goal that every conversation, exchange and encounter people have with you le

aves them feeling good or better about themselves, their situations and/or life in general. That may be very difficult to live up to, but make it a goal and you'll become a more supportive person.
When you exhibit those behaviors in an authentic way, you encourage people to become the very best they can be. Isn't that the goal of coaching anyway?
Photo Credit: http://www.freeimages.com/photo/pillars-1232146